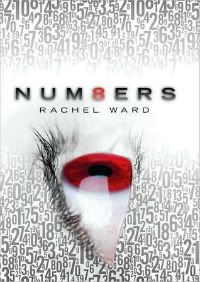 Rating:
☆ [1]
Release date:
Jan. 5, 2009
Publisher:
Follett Library Resources
Format:
Hardcover
Source:
Library
Pages:
325
Series:
Numbers (#1)
Challenge: --
Summary:
Since the day her mother died, Jem has known about the numbers.

Numbers that pop into her head when she looks into someone's eyes. They're dates, the numbers. Dates predicting with brute accuracy each person's death.

Burdened by such grim knowledge, Jem avoids relationships. Until she meets Spider, another outsider, and takes a chance. Maybe they can find happiness together, if only in the brief time that remains before his expiration date.

But on a trip to London, Jem foresees a chilling chain of events:

The city's a target.
The clock's running out.
The countdown is on to a blowup!
This book really wasn't what I was expecting it to be. From reading the summary on the jacket cover, I had assumed that it was mostly going to be about the threat on the city, but it really was mostly focused on the aftereffects. That was okay; it left me a little disappointed as I read through it, but it really wasn't a big deal.
Honestly, I could not get through this book for some reason. It just would not grab my attention like other books did. It didn't make me want to pull an all-nighter just so I could find out how it ended. To my surprise, I found myself setting down the book often to go do something else.
I felt Jem and Spider were a little bit bland. I wasn't attached to them, and I didn't see the connection between them either.
Overall, I found the idea of the dates interesting, but it didn't play out as I was expecting it to. Had it been written a little bit differently, it probably would have caught my attention.