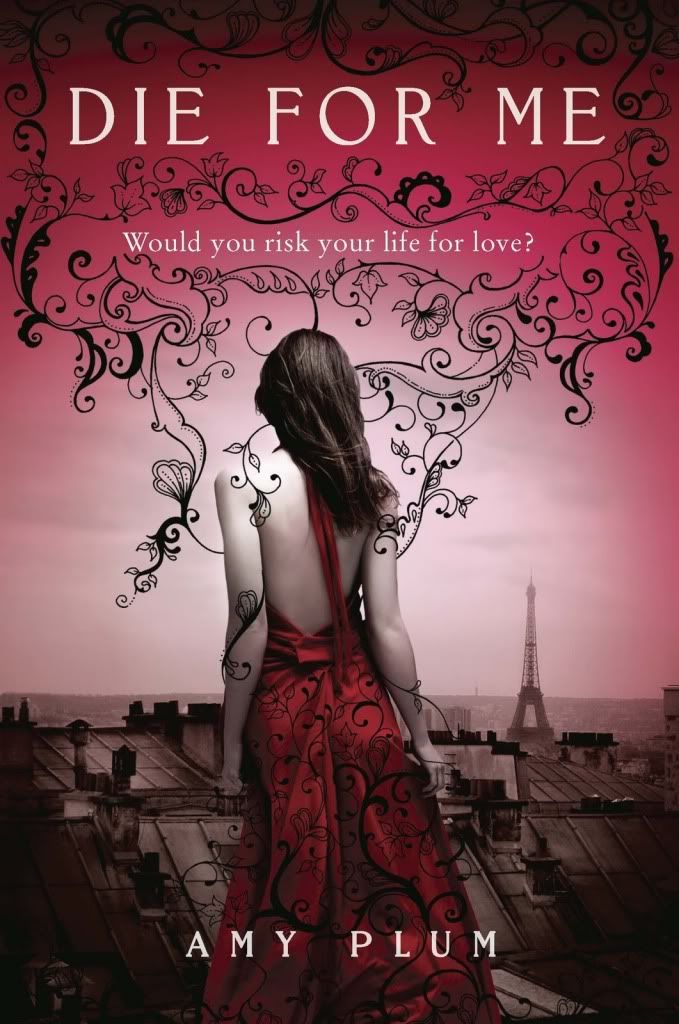 Rating:
☆☆☆☆ [4]
Release date:
May 10, 2011
Publisher:
HarperTeen
Format:
ebook
Source:
library
Pages:
341
Series:
Revenants (#1)
Challenge:
ebook
Summary:
In the City of Lights, two star-crossed lovers battle a fate that is destined to tear them apart again and again for eternity.

When Kate Mercier's parents die in a tragic car accident, she leaves her life--and memories--behind to live with her grandparents in Paris. For Kate, the only way to survive her pain is escaping into the world of books and Parisian art. Until she meets Vincent.

Mysterious, charming, and devastatingly handsome, Vincent threatens to melt the ice around Kate's guarded heart with just his smile. As she begins to fall in love with Vincent, Kate discovers that he's a revenant--an undead being whose fate forces him to sacrifice himself over and over again to save the lives of others. Vincent and those like him are bound in a centuries-old war against a group of evil revenants who exist only to murder and betray. Kate soon realizes that if she follows her heart, she may never be safe again.
Unlike so many books these days,
Die For Me
features a new kind of paranormal creature. Although maybe not entirely unique, the idea was very fresh and exciting.
Another reason I liked this book is probably because of the main character. Kate, the MC, was in my opinion, a really strong lead. She seemed like a genuine person, and I loved how she stood up for herself, instead of being some weak helpless girl. I especially liked reading about her relationship with her sister. They had a close bond, which made me wish that my sister and I had something like that.
Vincent was also adorable. I thought their romance was so cute! Plus, they didn't fall in love instantly, and there were even a few parts of the book when Kate was trying to distance herself from him. I didn't feel as if they were attached at the hip the entire time. I mean, they still were obviously dependent on each other, but I guess not as harshly as some other books.
The setting was pretty cool. I don't think I've read too many books centered in France or Europe, so it was nice reading about something different. Even if the setting wasn't too important in the story, I liked reading about a foreign place.