Waiting on Wednesday is a weekly meme hosted by
Breaking the Spine
which allows bloggers to spotlight the upcoming releases that they're really looking forward to!
This week, I chose: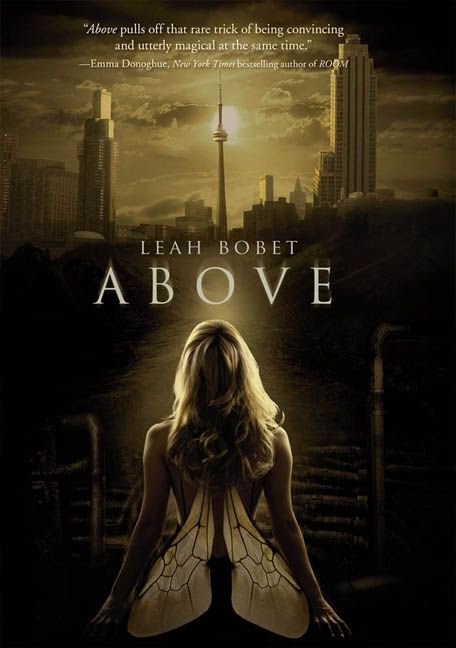 Above
by Leah Bobet
Publication Date:
April 1st, 2012
Matthew has loved Ariel from the moment he found her in the tunnels, her bee's wings falling away. They live in Safe, an underground refuge for those fleeing the city Above—like Whisper, who speaks to ghosts, and Jack Flash, who can shoot lightning from his fingers.

But one terrifying night, an old enemy invades Safe with an army of shadows, and only Matthew, Ariel, and a few friends escape Above. As Matthew unravels the mystery of Safe's history and the shadows' attack, he realizes he must find a way to remake his home—not just for himself, but for Ariel, who needs him more than ever before.
I have to admit that it was really the cover that drew me in at first. I mean, just look at it! I love the whole dark feel of it, and how the girl's wings look. But judging from the summary, this also sounds like a really unique idea! I don't think I've ever read about a girl with bee's wings before. :)
What are you guys waiting on? Leave a comment with a link to your own post, and I'll visit!