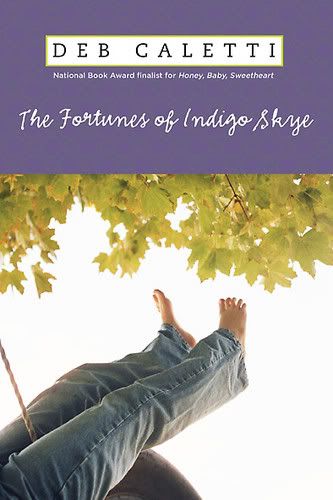 Rating:
☆☆☆☆ [4]
Release date:
Mar. 25, 2008
Publisher:
Simon Pulse
Format:
Paperback
Source:
Bought
Pages:
298
Series:
--
Challenge:
--
Summary:
Eighteen-year-old Indigo Skye feels like she has it all-a waitress job she loves, an adorable refrigerator-delivery-guy boyfriend, and a home life that's slightly crazed but rich in love. Until a mysterious man at the restaurant leaves her a 2.5-million-dollar tip, and her life as she knows it is transformed.

At first it's amazing: a hot new car, an enormous flat-screen TV, and presents for everyone she cares about. Indigo laughs off the warnings that money changes people, because she knows it won't happen to her. Until the day she looks around and realizes everything important is slipping away, and no amount of money can buy it all back...
I really enjoyed reading this book. One of the great things about it is the author creates such a diverse and interesting cast of characters. Even if you don't end up liking the main character too much, I know you'll find another character to fall in love with, because they're all just so different and unique. All of them really have great personalities, not to mention that the humor is great at times.
The storyline was also interesting, because it really shows the effect of not having money and then having so much that you have no idea what to do with it. It's very realistic; even if I don't approve of them, I can understand why Indigo made some of the choices that she did. By the end of the book, I could tell that she had undergone some major changes as a character, and I think it's really awesome when you can tell the main character has grown as a person.
The ending left me satisfied as well, and overall I'm happy with the book. Anyone who hasn't read this should at least go check it out!