Today we have an author interview with Katja Rusanen, who is the author of And You Must Love Me.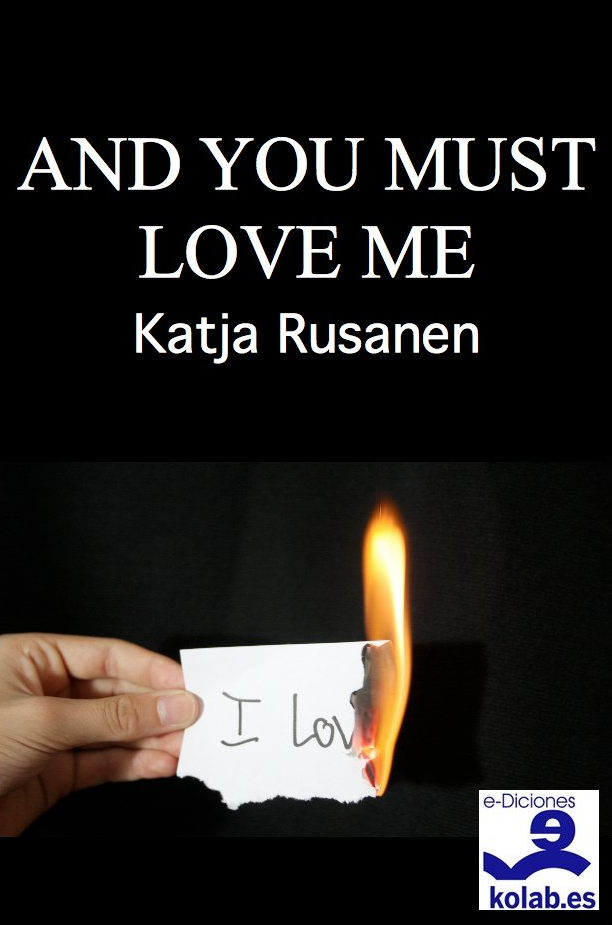 When Renate falls for local bad-boy Ronny she has no idea what she's getting herself into. After all, she's only 15. She's never had to deal with someone like his Gypsy girlfriend Sabina, who is ready to go to extremes to keep him. And she certainly wasn't expecting to find herself caught up such a dangerous cat and mouse game which gets even more complicated when Ronny's cousin Emil gets involved in it.

The news about the love tragedy that ensues travels fast in the small village of Loddefjord, Norway, and Renate feels invisible fingers pointing at her. She starts to fall apart under the pressure. But was it really Renate's fault? Will she ever find out what really happened? Each malicious whisper at school increases her freefall. Can she stop her own destructive behaviour before it's too late?
Why did you decide to set your novel in Norway?
The novel could actually happen anywhere, but as I grew up in Finland, it was easier for me to write about Nordic teenagers. I visited Loddefjord, Norway, and felt it was the perfect setting for Renate's story.

What kind of research did you have to do in order to accurately describe Loddefjord and the gypsies?
There search that went into all aspects of the book, including the setting and characters, was a combination of my own experience and that of other people. This included first-hand accounts of Loddefjord, and interesting insights into the Nordic Romani culture, which I used as a base to build up the Sabina's story. Also during my recent trip to Bergen, Norway, I visited some of the places that are mentioned in the book. It was a funny experience as they felt so familiar even though I was there for the first time!

Do you relate to any of the characters in particular, and why?
I would say I relate mostly to the main character Renate. Well, they say that all fiction has at its center a kernel of truth. That kernel in this story is the traumatic event that Renate has to face. This actually happened to me and I felt the urge to write about it and break the silence as I want that people who are going through the same hardship know that they are not alone!

How do you feel about releasing your first novel?
Absolutely amazing! I'm so thrilled that the book which I worked on three long years is finally out there! Now I'm looking forward to hear feedback from the readers while I'm working with full speed on the sequel.

Describe your book in 3 words.
Strong- Insightful - Gripping
Katja Rusanen is a Finnish writer who has been living in Barcelona since 2004. 'And You Must Love Me' is her first novel. She also writes short stories, six of which have been published by the Barcelona Connect Magazine over the past few years. She is a Spiritual Life Coach and is involved in charity work. In February 2012 she will participate in a Kilimanjaro charity climb for the Amani Children's Home in Tanzania.

If you would like to find out more about Katja, check out Facebook:
https://www.facebook.com/rusanenkatja