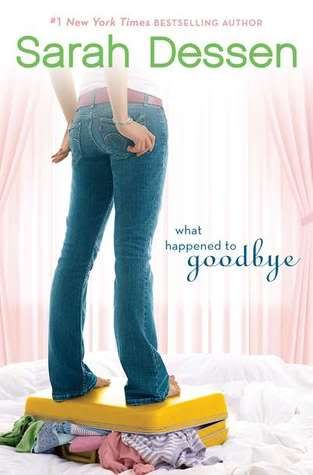 Rating:
☆☆☆ [3]
Release date:
May 10, 2011
Publisher:
Penguin Young Readers Group
Format:
hardback
Source:
library
Pages:
402
Series:
--
Challenge:
--
Summary:
Who is the real McLean?

Since her parents' bitter divorce, McLean and her dad, a restaurant consultant, have been on the move-four towns in two years. Estranged from her mother and her mother's new family, McLean has followed her dad in leaving the unhappy past behind. And each new place gives her a chance to try out a new persona: from cheerleader to drama diva. But now, for the first time, McLean discovers a desire to stay in one place and just be herself, whoever that is. Perhaps Dave, the guy next door, can help her find out.
I thought this book was pretty good; maybe not Sarah Dessen's best, but it was still enjoyable. At times it moved kind of slowly, there's not really any big conflict, but maybe that's just because I'm a big fan of action. If you really love fast-paced books, then I can tell you that this probably isn't for you.
Mclean herself seemed a little bit bland, but that could be because she was having struggles with her own identity. I could definitely relate to some of the issues she was going through, though, and I understood why she would have made the choices she did. Dave was pretty interesting, but he wasn't my favorite Dessen character. Overall, I wish that we had seen more of their relationship and how Mclean and Dave interacted with each other. Sometimes I felt that there wasn't quite enough substance between them.
Also, something about the ending bothered me. Maybe it's because some things were left open and weren't given a final answer. I think I was hoping to know exactly how things worked out, but instead some parts left me wondering. Overall, though, it was still a cute read.